Technical and Vocational Program in Mechatronics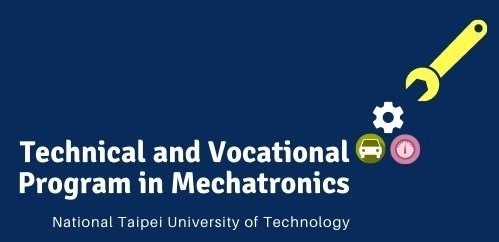 WELCOME
Do you shine in international or World skills Competitions?
In the past, after the contestants were recommended to enter the normal system of the University, they would experience that theoretical learning could not keep up with ordinary students, and their hands-on skills were gradually abandoned. In fact, these skilled students who can be willing to do should be talents that are very much needed in the industry.
The school-running philosophy of Technical and Vocational Program in Mechatronics is to further broaden and deepen their specialized skills, and truly apply them to the production of enterprises.
We recruit students in mechanical, vehicle, and energy and Refrigerating Air-Conditioning.It is hoped that in the future, these skilled craftsmen will become masters, national teachers, and national treasures of their respective professions or skills after graduation.
Academic Programs
Class features
▲Pre-school tutoring: tutoring courses are offered in the summer before enrollment to stabilize basic skills
▲Special class teaching: all compulsory courses are taught in special classes. Skilled students learn together and encourage each other.
▲Professional group: Junior three groups in vehicles, machinery, energy and refrigeration and air-conditioning, learn professional courses according to their own interests.
▲Technological advancement: Every Friday for two consecutive years, to advance technical internship in the enterprise, and cultivate solid high-level skills for employment.
▲World skill competition training: Students can participate in training without taking a break, and earn academic credits.
▲Dual tutor system: corporate tutors and special class teachers jointly tutor students individually, arrange for enterprise internships and tutor planning courses.
Course information: https://aps.ntut.edu.tw/course/en/Cprog.jsp?format=-4&year=2021&matric=7&division=C01
Research Highlights
Mechanical

Vehicle

Energy and Refrigerating Air-Conditioning
MISSION
The mission of the program is to nurture students with both technical and academic abilities.

Technical teacher Technician Engineer
Contact us
Director of Technical and Vocational Program in Mechatronics
Shih-Feng, Tseng (曾釋鋒)
Phone: 886-2-2771-2171#2043
Location: Integrate Technology Complex Room 423
E-MAIL:tsf@ntut.edu.tw
Research group:Light Manufacture & Inspection Lab
Research: Laser materials processing; Opto-mechanical system design and analysis; Precision opto-mechatronic system integration; Smart sensors development; Laser interferometer measurement; CAD/CAM
Subject Teachers
Po-Tuan,Chen(陳柏端)
(Mentor of Year 2 students)
Phone: 886-2-2771-2171#3612
Location: Integrate Technology Complex Room 526-15
E-MAIL:chenpotuan@ntut.edu.tw
Research group:First-principle calculation, green energy reaction, energy material
Shang Pang,Yu(尤尚邦)
(Mentor of Year 1 students)
Phone: 886-2-2771-2171#2077
Location: Integrate Technology Complex Room 227
E-MAIL:ysp@ntut.edu.tw
Research group:Mechanical design and manufacturing, Steel structure and sheet metal design, Metal micro forming, Welding engineering, Nanomaterial preparation
Office Staff
Chin Hong, Wong Staff(黃靜紅)
Mission: Assistance to teachers' affairs, Student affairs, class schedule, General services support, Accounting
Phone: 886-2-2771-2171#4505
Location:Complex Building 703
E-MAIL:jovina,wong@ntut.edu.tw
OUR TEACHER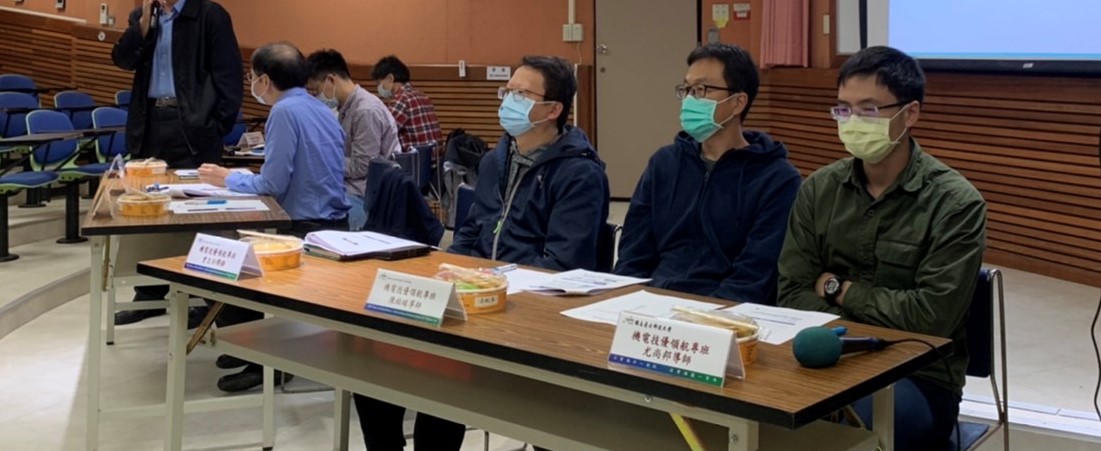 OUR STUDENT
Admission in 2019/9

Admission in 2020/9