Graduate Institute of Manufacturing Technology
Academic Programs
M.S. Program Intro
Minimum of credits for graduation: 32 credits.

8 Credits of required courses: Including 6 credits for Master Thesis, 2 credits for Seminar; 24 credits for electives courses.

Max number of credits allowed outside the department is 6 credits. For thesis requirements, students can take up to 9 credits after approval from advisor and department chair; classes from night division are also considered "outside the department".

Number of elective credits for international students is 24 credits. English-taught courses offered by the departments in College of Electrical and Mechanical Engineering, College of Electrical Engineering and Computer Science or College of Engineering can be validated as IMT courses, after approval from advisor and department chair.
Ph.D. Program Intro
Minimum credits for graduation: 40 credits.

22 Credits of required courses: Including 12 credits for Doctoral Dissertation (3 or 6 credits per semester), 4 credits for Special Topics on Practice R&D (1 credit per semester, divided among 4 semesters), Technical English Writings (3 credits) and Technical English Presentation (3 credits).

For elective courses: at least 18 credits; after advisor's approval, the student can choose at most 9 credits at other departments in Taipei Tech (or another school).

During their period of study, technically-oriented doctoral candidates must choose at least one management-related course at the College of Management, and such course needs to be approved by the student's advisor.

Students are allowed to choose "Doctoral Dissertation" only after passing the doctoral qualification test.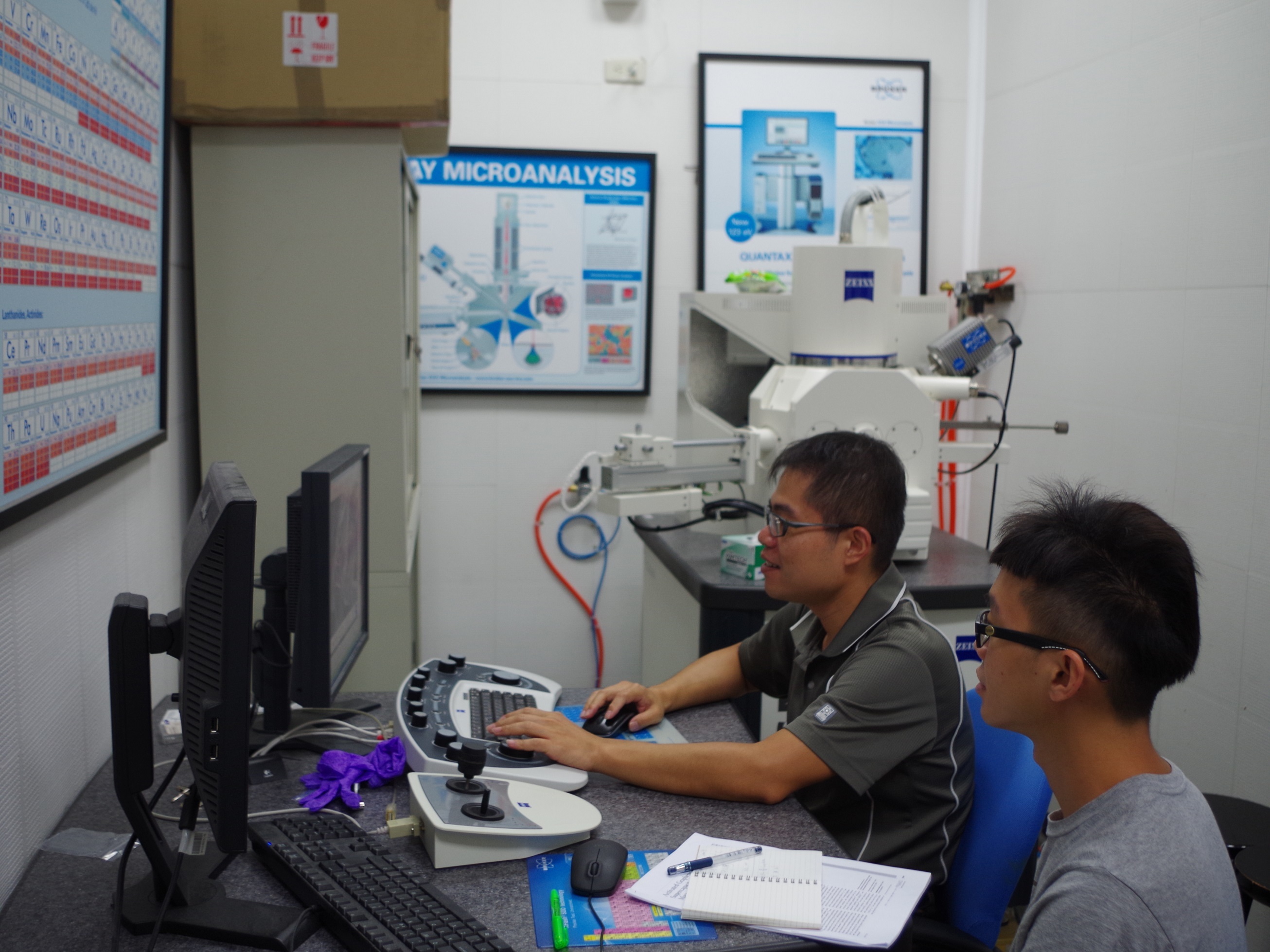 Research Highlights
GIMT has excellent facilities and a good research environment for the students. Research Labs include: Laser ultrasound Lab., biomedical components Lab., mechatronic & components Lab., micro-machining Lab., nano-manufacture Lab., computer aided machining Lab., Information and Communication Technology Lab., Advanced Nanomaterials and Manufacturing Processes Lab., Modern Materials Manufacture Lab., Intelligent Automated Inspection Lab., Industry 4.0 Lab., Intelligent Systems Lab., and Metal Forming and Materials Modelling Lab.. The research fields are focused on:
Precision manufacturing technology

Micro & Nano manufacture technology.

Advanced manufacture technology

Precision machinery & metrology

Nondestructive testing

Online monitoring technology
Continue to establish research specialties in the areas of precision machining, testing, measurements, aiming in the development of advanced manufacturing technologies and innovative biomedical applications.
Missions
The mission of the Graduate Institute of Manufacturing Tech. is to create knowledge about mechanical and manufacturing engineering within the areas of industrial production and mechanical systems and transfer this knowledge to graduates, society, consumers and businesses. Knowledge building is based on strategic and application-oriented research with a generic character.
Learn more about Graduate Institute of Manufacturing Technology-->